If you're like me and have curly haired children, you know exactly how challenging it can be to get those knots out. Curly hair tends to be drier than other hair types making hair become matted. This can be a big problem at bath time, especially for those babies and toddlers who squirm and fuss while having their hair washed and combed!
If your child has curly hair, you need a shampoo that will work well with those corkscrew curves and make that texture come to life. If you are looking for the best shampoos for kids with curly hair, here are some that we highly recommended.
In A Hurry? Here Are Our Top Picks:
What Should I Look for in a Kid's Shampoo for Curly Hair?
Curly hair can be difficult to manage. You want a kid's shampoo that can get through coarse hair easily. It should also be free of chemicals that irritate children's skin and eyes and lead to other health issues. Here are some factors to consider.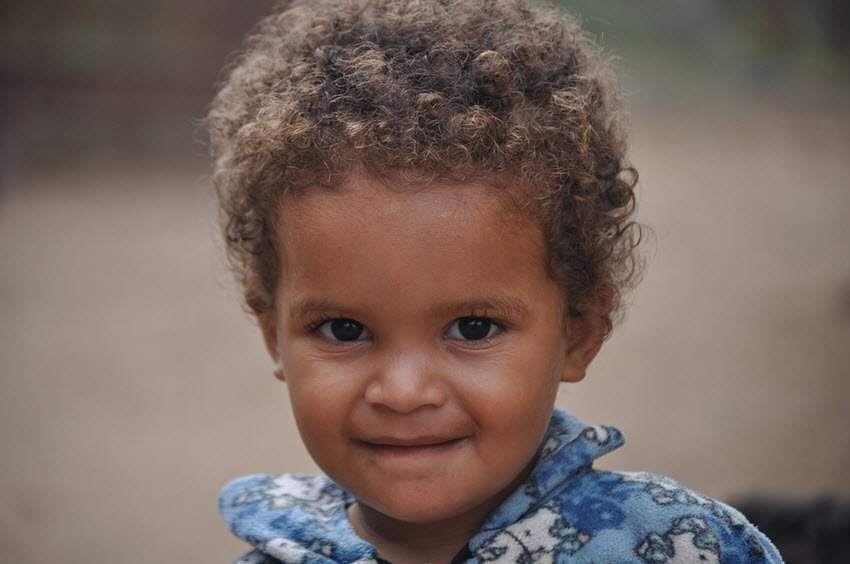 Read Those Labels
Many shampoos contain chemicals that can irritate children's eyes and skin. These include the following:
Sulfates
Parabens
Sodium chloride
Formaldehyde
Alcohol
Synthetic colors and fragrances
Be sure to check the ingredients in your shampoo before purchasing to make sure it does not contain any harmful toxins. Shampoos with all-natural ingredients are best.
Texture Matters
A rich creamy texture will be ideal for getting through coarse hair. It will penetrate to make hair more manageable.
Do You Love the Smell?
The smell of shampoo is another deciding factor. Some children and parents will favor a shampoo with a nice fruity scent while others will prefer no-scent products.
Get a Great Looking Bottle
A good-looking bottle can make all the difference for mothers who have a hard time with their children at bath time. Bottles that feature cute animals and cartoon images will make a child giggle rather than cry when they are ready for a shampoo.
Works with Different Ethnicities
Some shampoos are recommended for children of different ethnicities. These products are specifically formulated to work with certain hair types. Parents can get the best results by using products that are suited to their child's cultural background.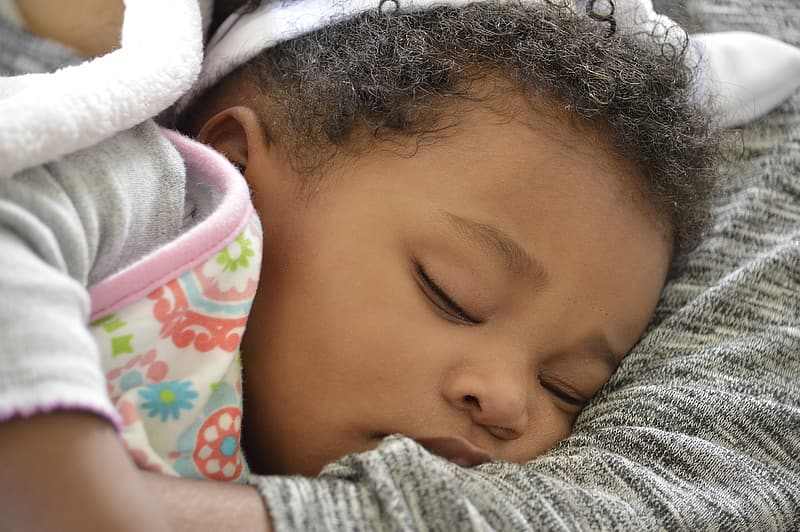 Best Curly Hair Shampoos of 2020
Now that we know a bit about the various shampoos that can be used, let's take a look at some of the best kids shampoo for curly hair.
This shampoo is recommended for its ability to detangle hair, define curls, add hydration and minimize frizz. It contains all-natural ingredients like aloe, quinoa, and rice amino acids. It free of chemicals and it is also gluten, soy, dairy, and nut free.
Although the product generally works well, it may have different results for different hair types. Parents should determine if it is providing the right effect for their child's hair before continuing with the product.
This product cleans gently and has a non-drying formula that reduces breakage and makes hair more manageable. It does not contain any toxins. It can be bought on its own or in a set with Curly Kids Conditioner.
One downside of this product is that it could be more effective in detangling hair.
The great scent of coconut and hibiscus puts this kids shampoo for curly hair over the top. It is recommended for thick, curly hair and it is a shampoo and conditioner in one. It is recommended for removing impurities from hair while leaving it protected from further damage.
Although the product conditions well, it does not provide a rich lather and therefore, lacks in the shampoo department.
These all-natural shampoo cleanses, hydrates and conditions all at once. It is made of natural ingredients like carrot seed oil, horse chestnut, sage and flower extract and it is sulfate free. It provides a mild, gentle lather.
While the product is recommended for its conditioning abilities, it does not work as well as clarifying shampoo.
Curly hair is always difficult to detangle, but it can be especially challenging to get rid of those knots after your kid has gone swimming. This product is recommended for little swimmers. It's also gentle, made with all-natural ingredients and no toxins. It has a great strawberry scent your child will love.
While most parents find the product to be effective, the company could up their game on the packaging. Many bottles arrive damaged and leaking.
This 2 in 1 shampoo and conditioner does not contain any harsh chemicals and it is cruelty free. It leaves hair soft and shiny and it even has a recloseable pump that lets kids take charge at bath time. Its fruit and botanical extracts make for a great, natural scent.
A common complaint with this product was that it does not clean hair thoroughly.
This product is specially formulated for children. It is made of extra virgin olive oil and African herbs and it works to strengthen a protect hair. It combats breakage, split ends and dryness.
This shampoo has been met with mostly positive reviews although some customers did mention the packaging was damaged when the product arrived.
It's a Curl makes a tear free shampoo that contains botanicals that gently soothe and clean a baby's scalp. It is recommended for sensitive skin.
However, although the product contains natural ingredients, it also contains sulfates and parabens which makes some parents feel uneasy about using it.
Mustela's shampoo is made with natural avocado that nourishes and detangles hair. It cleanses and hydrates without over drying. It is gentle enough to use on baby-fine hair, but it can also be used on thick, curly hair and it protects the natural oils on a baby's scalp. It is made of all-natural ingredients, it's chemical free and it's hypoallergenic.
Although most parents have a favorable opinion of this product, there were some complaints that the bottle was delivered without a seal.
This product is so versatile, it can be used as a shampoo, conditioner and body wash. It has all-natural ingredients like honey, chamomile extract, and vitamin E. It is free of chemicals and its easy to use pump helps moms handle babies and dispense the shampoo to make bath time less stressful.
This product has mostly favorable reviews but one parent pointed out that the ingredients included artificial colors, a detail that was not disclosed upfront.
Johnson's has been a trusted name in home care products for many years. Their curl defining shampoo cleans curly hair and defines waves for up to 24 hours. It is hypoallergenic and free of chemicals and it is pediatrician and ophthalmologist tested to be gentle on eyes and skin. It is enriched with shea butter to provide moisturizing properties that make hair more manageable.
Although this product got mostly favorable reviews, some parents said it did not produce a noticeable difference in the texture of their children's hair.
This is a lightweight shampoo that brings moisture and control to curly hair that is prone to frizz. It can be used on other hair types as well. It has a great fruity scent that makes bath time fun and it is paraben free.
Circle of Friends Pineapple shampoo has gotten an overwhelming amount of positive reviews. The few negative comments pointed out that the product had a somewhat chemical scent and a tendency to dry out hair.
This is a sulfate free detangling shampoo that cleanses hair and hydrates curls. It is made with all-natural ingredients like marshmallow root extract, cocoa butter and raw honey. It is formulated to wash away dirt and oils to reveal clean healthy hair.
This kids shampoo for curly hair has gotten mostly positive reviews although some say it doesn't detangle as well as it claims to.
Suave's kid's shampoo and conditioner is paraben free. It is a triple threat working as a shampoo, conditioner and body wash. It is tear-free, hypoallergenic and it won't sting your child's eyes. It leaves hair clean with no residue and its great watermelon scent makes bath time fun.
Most parents love this product although some say the scent is a bit medicinal.
Specially formulated to moisturize, detangle and nourish hair, Mane Choice is the perfect choice when it comes to kids shampoo for curly hair. It is full of vitamins that nourish and hydrate hair and it has a light orange scent that both mothers and children will adore. Gentle on hair and tough on knots, it will leave kid's hair soft and manageable.
While many parents had good things to say about this product, some were disappointed by its scent and its ability to detangle hair.
This shampoo is specially formulated for teens and tweens. It has all-natural ingredients like sage and cedar bark which controls oils levels while maintaining PH balance. It is free of all harsh chemicals and it is soy, gluten and nut free.
Although most customers were happy with the product, some mentioned that they smell was not as pleasant as they would have hoped it would be.
This shampoo is recommended for curly or damaged hair. It is free of all toxic chemicals. It has ingredients like keratin which helps strengthen hair, watermelon oil which helps boost shine and prevent an itchy scalp and plum seed oil that bonds damaged cuticles. It gives hair a silky feel while minimizing the chances of breakage.
While this product has gotten mostly positive reviews, some say it strips hair of oils leaving it overly dry.
Shea Moisture Kids Shampoo contains carrot oil and mango butter that makes young curls smooth and manageable. Its shea butter hydrates hair while its coconut oil works to get those tangles out easily. Its blend of natural ingredients stimulates the scalp to promote hair growth.
Most people find the shampoo to work according to its description. However, there were a lot of complaints regarding the scent. Also, although people were happy with the shampoo, they mentioned that the conditioner was difficult to remove from hair.
And the Winner is….
These are all great choices for kids shampoo for curly hair, but if we had to pick just one that we thought was best we'd have a very difficult time. That's why we're choosing two!
The First on our list in the Fairy Tales Curly Q Daily Hydrating Shampoo. We love this product because it is made with all-natural ingredients and is free of toxins. Its aloe and murumuru butter gives it a great scent and a rich texture making it easy to get through curls but light enough so that it doesn't weigh down hair.  The bottle has a fairy tale like theme that makes it attractive for young children.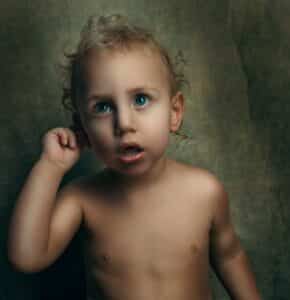 Our second choice is Johnson's Curl Defining Tear Free Shampoo. It is also made with all-natural ingredients and free of toxins. Its shea butter gives it a great scent and texture and the fact that its pediatrician and ophthalmologist tested is an added bonus. The cute pink bottle and superhero image puts it over the top.
Hopefully, this list will help you find a kids shampoo for curly hair that gets through your child's locks gently and easily. Bath time is sure to be more pleasant once you find the products that work for you!