Get outdoors or indoors and have a blast with these top kid's activities in Maryland. And no excuse for those tight budgets because I included free ones as well! Spending time outdoors is a great way for your children to learn about nature, get lots of exercise, and learn how to interact with other children playfully and respectfully. Indoors activities are good for when weather is poor, relaxing more and teaching your children social cues like how to act around crowds or when to keep the volume down. Either way, both types of kid's activities in Maryland are just as fun!
Indoor Activities
Peace of Pizza a great place for you to enjoy indoor activities and grab dinner! The Pizzaria oftentimes hold fun special events at night. Some of those fun events are Pizza and Pajamas or craft nights. Your children will love the activities and great food.
View in gallery
This art museum located in Baltimore can be even fun for yourself as art is simply wonderful. Walter's Art Museum is a spectacular choice especially on the weekends when they host drop in art activities for children. They'll love to flex their creativity and make a mess which you won't have to clean.
View in gallery
3. Steven F. Udvar-Hazy Center
This museum is just what your space and airplane obsessed son or daughter needs! The Steven F. Udvar-Hazy Center is split between huge hangers filled with airplanes and even a space shuttle. Being indoors but in such an open area and your children get to learn, priceless.
View in gallery
The B&O Railroad Museum is a fun way to explore the past. You can easily spend 3 hours checking out every train and still have more to go! What kid doesn't like trains. Your kids are sure to love these historic trains while making memories.
View in gallery
5. The Original Playhouse Children's Museum
Have your children play indoors and learn while doing so. At the Original Playhouse Children's Museum have your kids get in on fun activities like water play, nature, reading, art, and even engineering.
View in gallery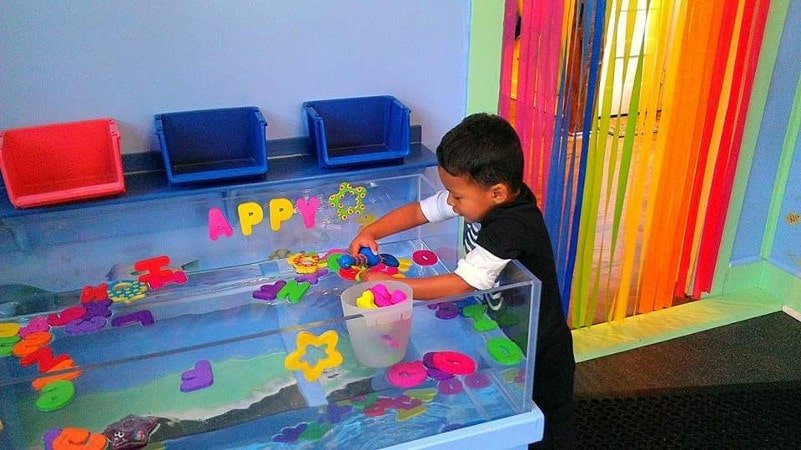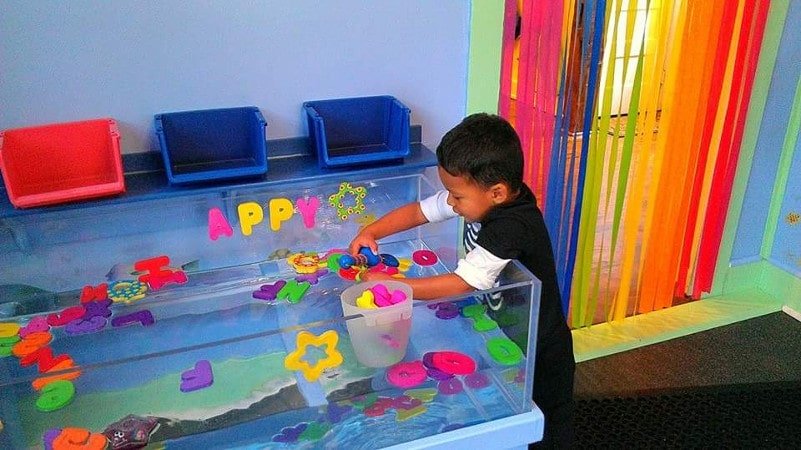 Maryland is home to Glen Echo Park where you can see the renowned Puppet Co. at the children's Adventure Theatre. This is such a great sit down and relax with fun activities after they're spent from their day at the original playhouse.
View in gallery
Outdoor Activities
The Nation Aquarium in Baltimore is a beautiful experience in itself. Enjoy it with your children and great weather. Go and see the Black-tip Reef exhibit or the Wild Extremes pavilion. Both are sections of the Australia exhibits. And a huge plus The National Aquarium is one of the premier ocean conservation organizations in the United States.
View in gallery
Feel the ocean breeze and enjoy boardwalk festivities in Ocean City Maryland. There's Fischer's Popcorn, Thrasher's and Dumser's Dairyland just to name a few classic eateries to feast at. There are also tons of fun rides at the Amusement park nearby.
View in gallery
3. The National Harbor's Capital Wheel
Rise up 180 feet into the air and enjoy the view! Your children will be able to see the National Harbor, Washington Monument and Potomac River from a unique birds eye view. Being in the nice weather and overlooking the state's capital is sure to make their day!
View in gallery
When your children get a bit older take them to an exhilarating rapid adventure at the Adventure Sports Center International. This has an awesome array of outdoor activities. There are a plethora of skill level courses from beginner to advanced courses. This is a sure way to make memories and get some great exercise outdoors.
View in gallery
5. Jolly Roger Amusement Park's Splash Mountain
Located in Ocean City, Jolly Rogers Splash Mountain Waterpark offers even more water fun. The lost lagoon family pool is great for younger kids, the 1000 foot long lazy river just to kick back or turn it up a notch and blast down the 45 foot drop on stealth.
View in gallery
6. Wildcat Roller Coaster at Adventure Park USA
Ride on the Wild Cat wooden roller coaster in this old-school amusement park! This old school wooden roller coaster is a go to for thrill seeking families. Located in Adventure Park USA has many rides and adventures waiting for you and your family. Located conveniently right by Baltimore and D.C.
View in gallery
Free Activities
Take the entire family outdoors and experience one of Maryland's most beautiful displays of mother nature. Swallow Falls state park is just north of Oakland and borders the Youghiogheny River. The scenic views of the Allegheny mountains are sure to light the spark of wonder in your kids. The park is home to Maryland's tallest waterfall at over 53 feet in height! Getting out into nature is a great way to make memories, teach valuable life lessons and save money.
View in gallery
If your children are in love with horses as many are, take them to the Days End Farm Horse Rescue. This is a unique rehab facility located in Woodbine. Not only do they give horses a second chance they give you a fun experience for free. Days end offers daily tours, learn about horses, learn how they rehab them and best of all get up close with these wonderful creatures!
View in gallery
3. Free Movies in Chesapeake Bay
This is great if your kids are getting a bit older and you want them to have the choice of doing other things on their own. There are free movies running up until the fall in Chesapeake Bay Beach in Calvert County. Just like the old days catch a film on a large inflatable screen and sit back on the beach. There are many other things to do while on the beach such as an array of food to choose from.
View in gallery
Cliffs State park is another amazing free spot to take your kids and enjoy nature. You'll find a nice fishing hole, playground, beach, and even fossils! Yes if your kids love dinosaurs and fossils bring them to Cliffs State Park. Over 600 species of fossils have been found in the park. Your chances of finding a fossilized shark tooth are pretty good so get to digging!
View in gallery
5. The Baltimore Museum of Art
free activities can mostly be outdoor nature stuff but The Baltimore Museum of Art is a good example of a nice free indoor activity. This is a great activity you can discover with your children and for free. The Baltimore Museum of art offers free admission to its outstanding collection including works by Picasso, Matisse, Degas and much more. Art museums are free and educational so why not give your kids value while having a blast!
View in gallery
There are literally dozens of amazing activities for kids in Maryland. Many of these are great options for weekend activities are during the week. Whatever your plans or your schedule, we've provided a great list of free activities and indoor/outdoor activities that your whole family will enjoy, regardless of the age span of your kids. Maryland and Baltimore are great places to visit, so whatever you end up doing, have fun!